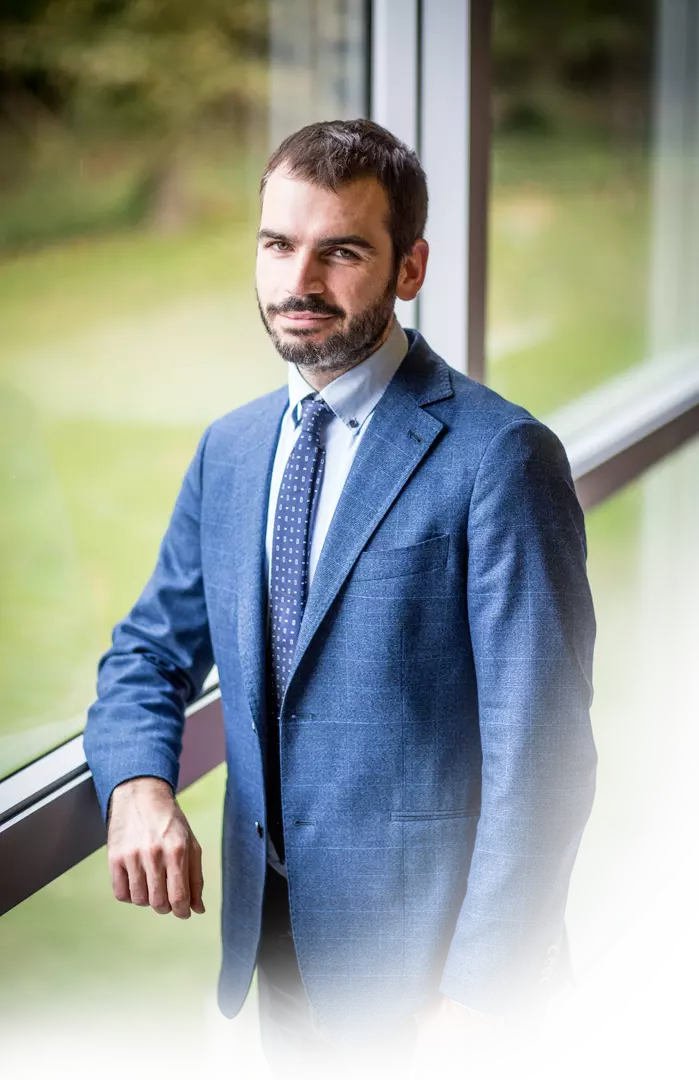 Gianclaudio Malgieri is an Associate Professor of Law & Technology at the EDHEC Business School in Lille (France), where he conducts research at the Augmented Law Institute. He is Co-Director of the Brussels Privacy Hub; Guest Professor at the Free University of Brussels (VUB); Editorial Board Member of Computer Law and Security Review; External Ethics Expert of the European Commission. He is also Advisory Board member of EPIC.org and one of the two Scientific Coordinators of "VULNERA", the International Observatory of Vulnerable People in Data Protection. He conducts research on and teaches Data Protection Law, privacy, AI regulation, Digital Law, Consumer protection in the digital market, Data Sustainability, Intellectual Property Law.
Gianclaudio has authored more than 55 publications, including articles in leading international academic journals.  His works have been cited by, inter alia, top international newspapers (The New York Times, Le Monde, La Tribune, France Culture, ilSole24Ore, la Repubblica, il Corriere della Sera) but also institutions, e.g. the European Commission and the Council of Europe, the World Economic Forum, the Canadian Government, and the Canadian Data Protection Authority.  In the 2020 he was the only EU scholar to receive the FPF Privacy for Policymaker Paper Award. He publishes in English, Italian and French and some works were translated even in Chinese.
He got an LLM with honours at the University of Pisa (2016) and a JD with honours at S.Anna School of Advanced Studies of Pisa (2017). He was visiting student at the London School of Economics (2013), World Trade Institute of the University of Bern (2014), École Normale Superieure de Paris (2015) and Oxford University (2018).  He obtained a PhD in Law at the Law, Science, Technology and Society (LSTS) Research Centre of the Vrije Universiteit Brussel, where he is now Guest Professor and Affiliated Researcher. His PhD thesis focused on the notion of data subjects in the GDPR, in particular on the vulnerable data subjects. He also conducts research on automated decision-making, privacy and fundamental rights, surveillance, data ownership, intellectual privacy, consumer law.
In addition, Gianclaudio Malgieri teaches guest lectures at the Strasbourg University, Göttingen University, Pisa University and Sant'Anna School of Advanced Studies. Before serving as Co-director of the Brussels Privacy Hub, he was also Training Coordinator there from the 2018 to the 2020.
He is scientific project evaluator for the FWF Austrian Science Fund, Programme Committee Member of ACM FAccT Conference, of the CPDP (Computer, Privacy and Data Protection Conference), external advisor for Meta (Facebook), scientific advisor for Smart Global and and co-organiser of the Brussels Privacy Symposium. He is also peer reviewer of – among others – Computer Law and Security Review; AI & Society; International Data Privacy Law; Federal Law Review; Big Data and Society; Journal of Consumer Marketing; Information, Communication & Society; Journal of the Association for Information Science and Technology; Opinio Juris in Comparatione.